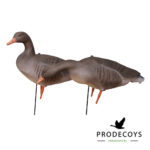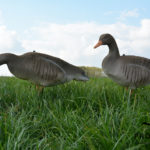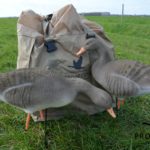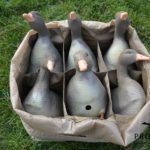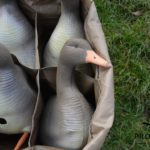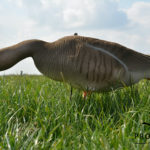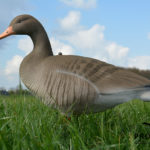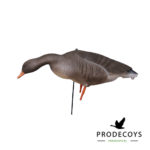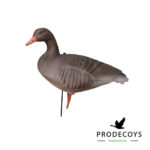 Greylag goose decoys full body flocked set of 12
€244,90
In stock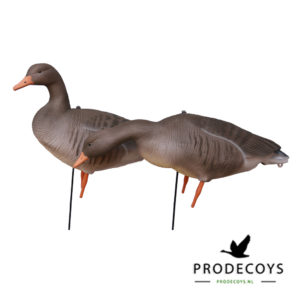 This item:
Greylag goose decoys full body flocked set of 12
Fully flocked full body greylag goose decoys
This new generation of goose decoys has been painted in even more detail and has an improved finish. They therefore give a lifelike image and are completely flocked. The decoys are lightweight and made of a flexible plastic which makes them easy to transport and makes it easier for you to take more decoys with you in the field. It is recommended to transport the decoys in a 12 slot decoy bag as shown in the photo so that the decoys are best preserved and the easiest to transport. The decoys move realisitc in the wind because the decoy stands high on the ground pin and is distributed in such a way that it responds easily to the wind. With this, the decoys provide the necessary movement in the decoy spread to which the geese respond. The decoys ae treated with a special coating to keep the flock in a good condition. Therefore they are robust against damage and weather conditions.
A set of 12 pieces consists of:
8x foraging goose decoys (head down)
4x sentry goose decoys (head up)
24 goose feet
12 black ground pins