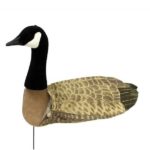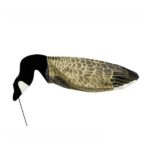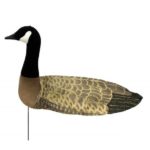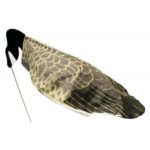 Canada goose Sillosocks 6 pieces
€66,90
Canada goose Sillosocks 6 pieces
Canada goose sillosock decoy 
The well-known sillsocks decoy is a good addition to your decoy spread. These decoys add movement to the decoy spread since they will move already with a slight breeze.
The heads of the sillosocks are very detailed and flocked. The decoys are very low in weight and volume and therefore perfect for transport.
The sillosocks are suitable to combine with the full body decoys.
The addition of a few sillosocks to the decoy spread leads to more movement, which gives an extra attraction.
A set of 6 consists of:
4 feeders
2 sentry
The set includes 6 groundpins