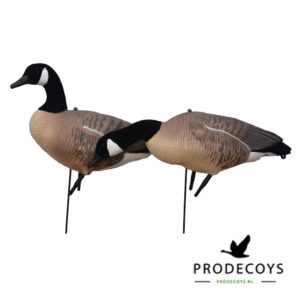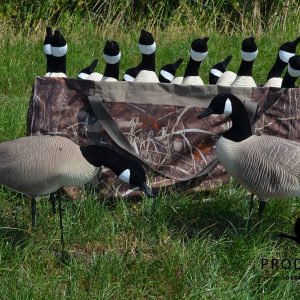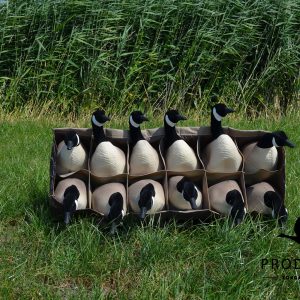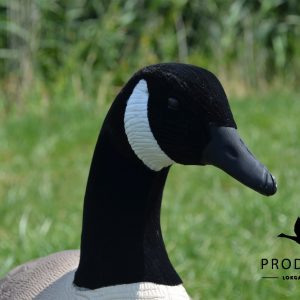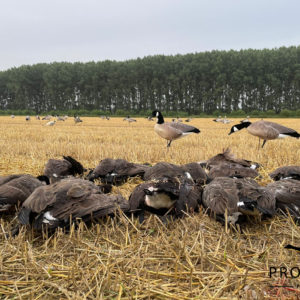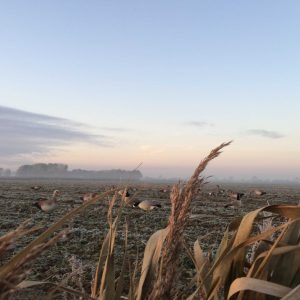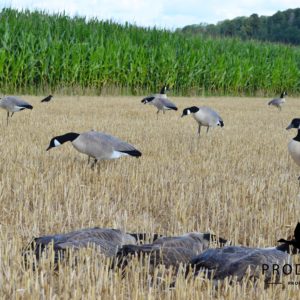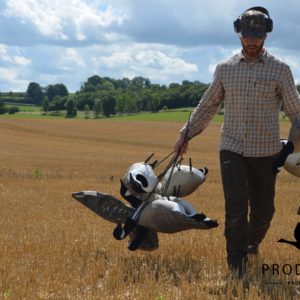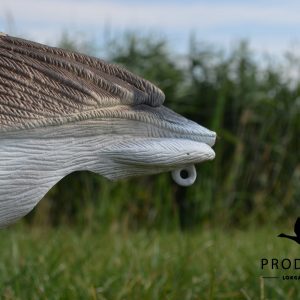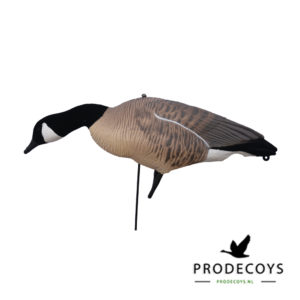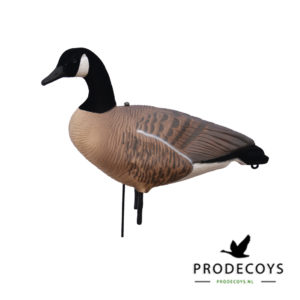 Canada goose decoys 6 pieces full body
€114,50
Canada goose decoys 6 pieces full body
In stock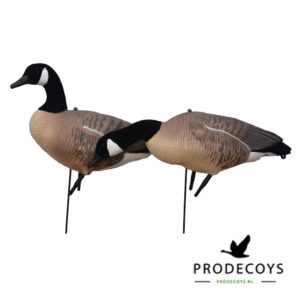 This item:
Canada goose decoys 6 pieces full body
Full body Canada goose decoys
These decoys are painted in detail and are very realistic.
The decoys are lightweight and made of a flexible plastic that can be folded and reshaped very easily. Therefore, they are easy to transport and to set up. A decoy spread is set up in no time!
It is recommended to transport the decoys in a decoy slot bag. Another possibility is to transport the decoys by pulling a small robe through the ring that is attached at the tail of each decoy.
The decoys react perfectly in the wind and create the necessary movement in the decoy spread.
Decoys are tested in practice.
A pack of 6 consists of:
4 feeders
2 sentry
12 goose legs
6 black groundpins